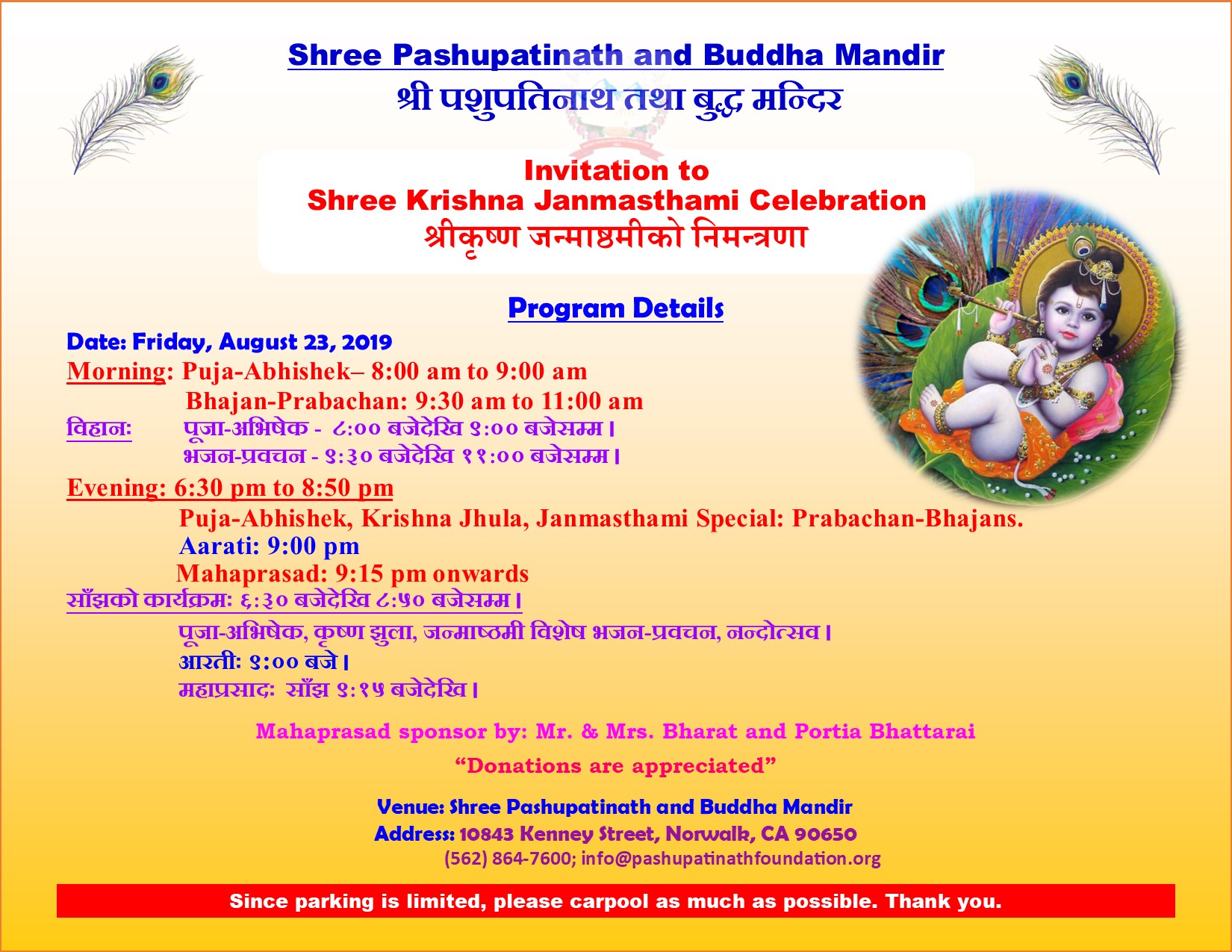 Dear valued community members:
Nepali festival season has started. Continuing with our tradition, we are organizing Shree Krishna Janmasthami Celebration on Friday, August 23, 2019. Please join with other community members in celebrating our beloved God's birthday. See the attached flyer for details. The program is sponsored by Mr. & Mrs. Bharat and Portia Bhattarai.
Your donations are greatly appreciated.
Prasad will be served.
We look forward to celebrating Shree Krishna Janmasthami with you.
Thank you.
Sincerely,
Shree Pashupatinath and Buddha Mandir
Norwalk, California