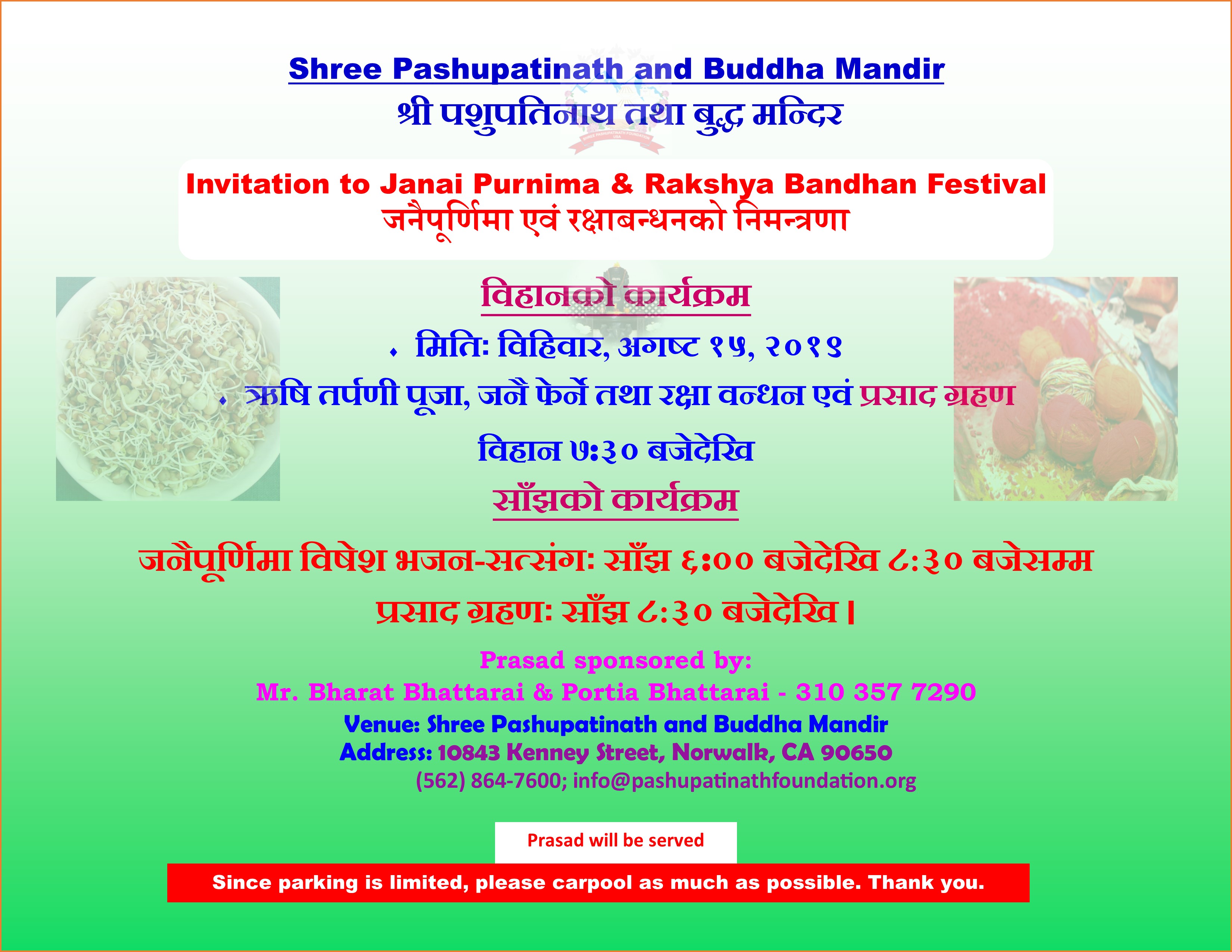 Dear Valued Community Members:
It is our great pleasure to invite you, your family, and friends to a special JANAI PURNIMA AND RAKSHYA BANDHAN festival on Thursday, August 15, 2019. Prasad will be served.
Please see the details below.
Date: Thursday, August 15, 2019
JANAI PURNIMA SPECIAL PUJA, JANAI AND RAKSHYA BANDHAN FROM 7:30 AM
(ऋषि तर्पणि पूजा, जनै फेर्ने तथा रक्षा बन्धन एवं प्रसाद ग्रहणः बिहान ७:३० देखि
EVENING PROGRAM:
JANAI PURNIMA SPECIAL BHAJAN & SATSANG: 6:00 PM – 8:30 PM
(जनैपूर्णिमा विषेश भजन-सत्संगः साँझ ६:०० बजेदेखि ८:३० बजेसम्म)
PRASAD AFTER 8:30 PM.
Prasad is sponsored by Mr. & Mrs. Bharat & Portia Bhattarai
प्रसाद ग्रहण साँझ ८:३० बजेदेखि ।
——————————————–
VOLUNTEERS NEEDED!
Thank you,
Shree Pashupatinath Foundation, USA
Norwalk, California